Description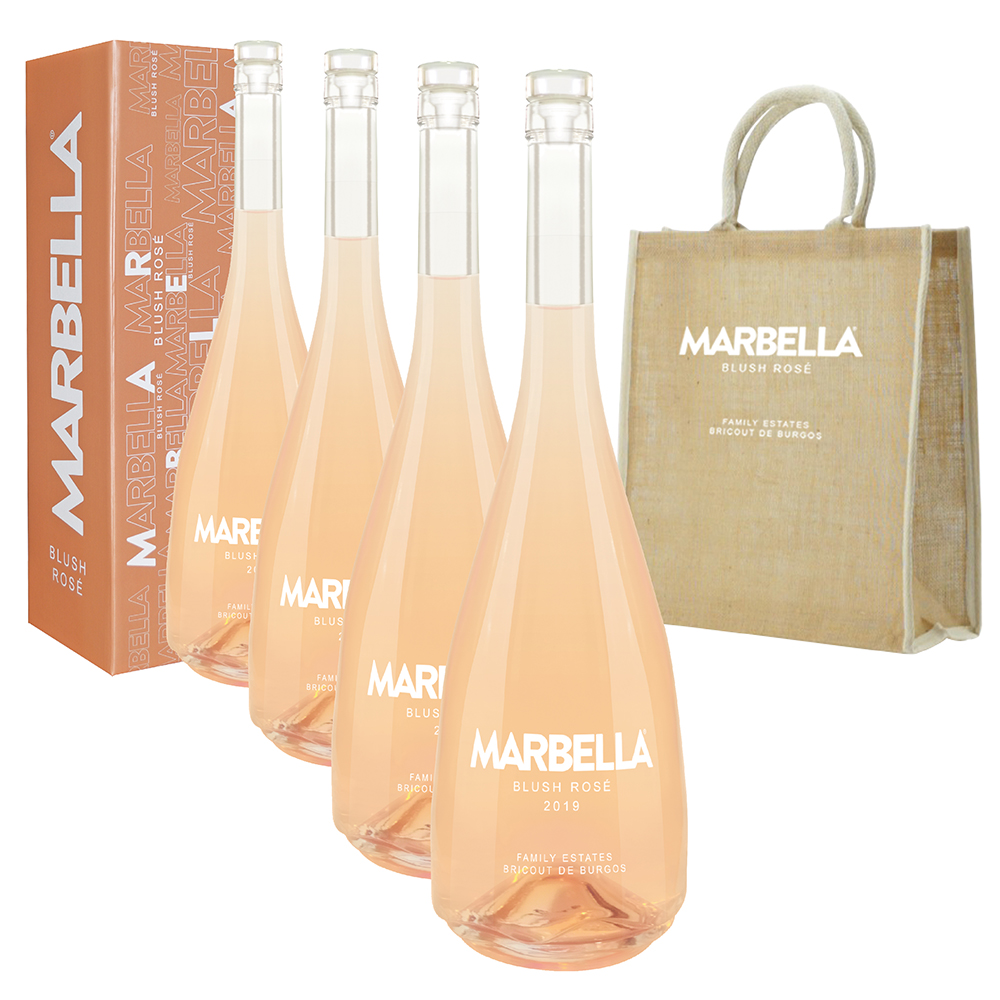 Marbella's Essence Pack contains:
4 bottles of Marbella Blush Rosé 1,5L
1 exclusive bag of Marbella Blush Rosé
Price of Marbella's Essence Pack is 189€
Shipping costs included. Exclusively for mainland Spain.
ABV: 12.5%
Red. sugar: <2 g/l
VARIETY
Syrah.
PRODUCTION AREA
Comarca Norte de la provincia de Málaga.
TYPE OF WINE
Rosé D.O. "Sierras de Málaga".
PRODUCTION
Source from a rigorous selection of the best Syrah grapes. Direct pressing in gravity followed by low temperature fermentation of the free-run must.
TASTING NOTES
Light and bright salmon. Fragrant and intense with red fruit aromas and floral notes. On the palate it is fresh and broad, harmonizing a good balanced acidity, together with light saline touches and fruity memories that leave a pleasant sensation of freshness.
FOOD PAIRINGS
Gazpacho soup, burrata salad, sushi rolls, beef carpaccio, prawn satay skewers, grilled lobster, apple crumble.
SERVING TEMPERATURE
6º – 8º C.