BODEGAS MALAGA VIRGEN HISTORY
At the end of the 19th century (1885), an entrepreneur and loving man of the world of wines, Salvador Lopez Lopez began with wines produced in his own cellars, the founding of a winery for the production and elaboration whose fame now extends around the World, as Malaga wines.
A few years later, in 1896, his brother Francisco Lopez Lopez (who became town mayor of Malaga) joined the company. With the union, and knowing their faith of hard men in the struggle and workers without break, they received the affectionate nickname "Los Leones", which means The Lions, launched their first 3 products: Malaga Virgen, Sol de Malaga, and Trajinero.
With the passage of time, old and new generations with the same purpose and idea of making the company bigger, produced Malaga wines of the highest quality, and differentiated from any possible competitor.
Nowadays, the family winery with more than 130 years of experience, is being directed by the fourth generation and little by little entering the fifth. There are 35 wines currently produced under the Denomination of Origin Malaga and Sierras de Malaga, whose Malaga Virgen is the leading brand and product in the National market and Sol de Malaga Internationally .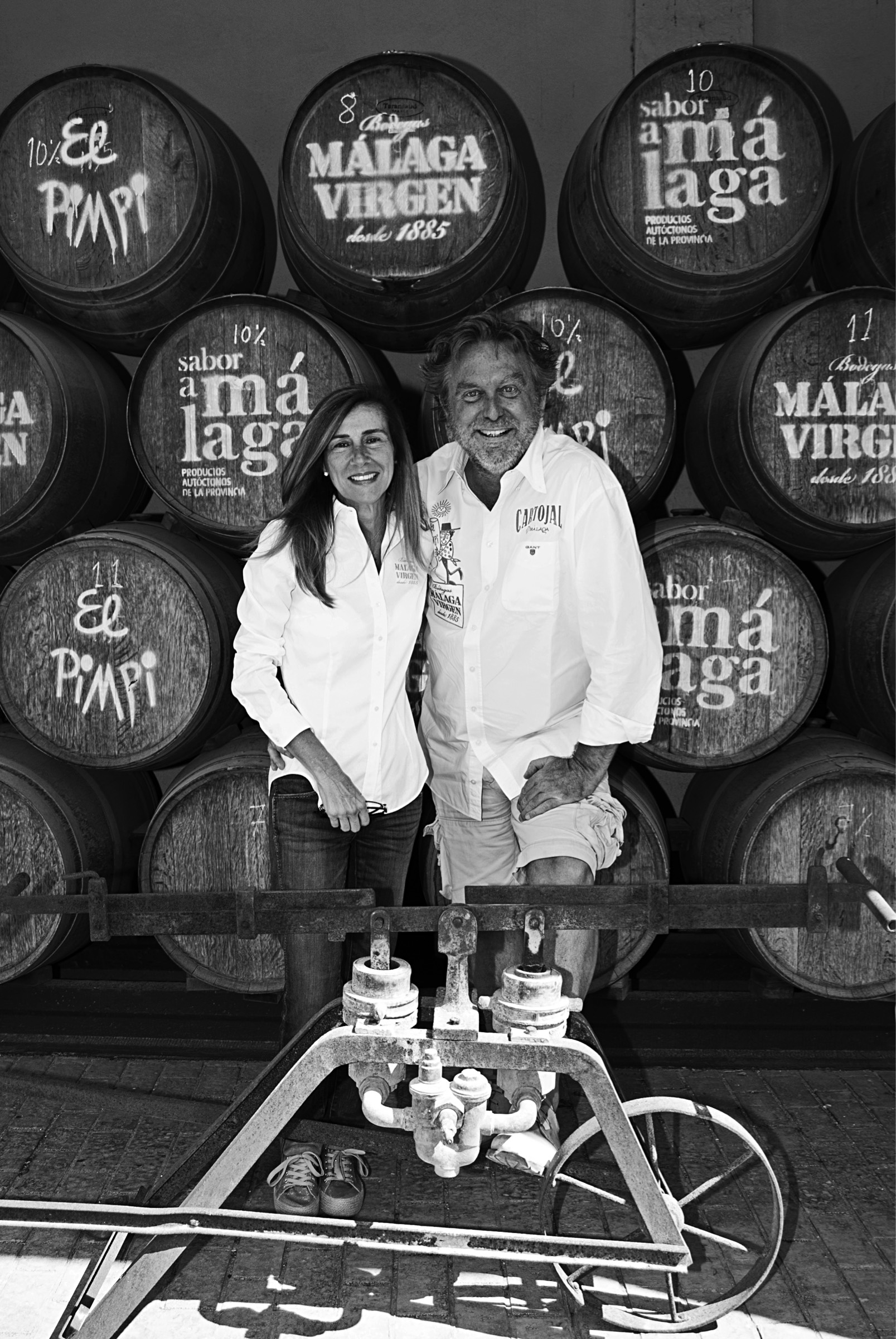 To continue the work of our ancestors to spread the tradition, culture and values of Malaga wines in a renewed and current way.
WHO WE ARE & WHAT DO WE DO?
Fundación
:
1
.
885
We are a family-run, entrepreneurial and traditional winery from the South of Spain, Malaga.
We produce Sweet and Dry D.O Malaga, Still D.O Sierras de Malaga, Aromatized wines and Brandies.
Our wines are elaborated from Pedro Ximenez, Muscat Alexandria, Chardonnay, Verdejo and Syrah grape varieties.
We are also big Brandy producers in South America, where we have a great association and supply.
Export to 31 countries worldwide: USA, Mexico, Costa Rica, Honduras, Nicaragua, Dominican Republic, Venezuela, Brasil, Andorra, France, Belgium, Netherland, UK, Germany, Switzerland, Poland, Hungary, Cezch Republic, Slovakia, Italy, Norway, Sweden, Finland, Lithuania, Latvia, Estonia, Ukraine, Russia, China and Japan.
We have agreements whith different national and international distribution groups.
VISIÓN
Continuar nuestra tradición centenaria como empresa familiar con proyección internacional. Continuar la labor de nuestros antepasados de difundir la tradición, cultura y valores de los vinos de Málaga de forma renovada y actual. Seguir siendo los productores líderes del mercado del vinos de Málaga, ofreciendo la mejor relación calidad-precio y mayor diversidad de productos. Tratar de manera responsable el medio ambiente: si mejor se encuentra la naturaleza, en mejor estado crecerán los frutos y mejores resultados obtendremos en cada campaña.