BODEGAS MALAGA VIRGEN HISTORY
At the end of the 19th century (1885), an entrepreneur and loving man of the world of wines, Salvador Lopez Lopez began with wines produced in his own cellars the founding of a winery for the production and elaboration whose fame now extends around the World, as Malaga wines.
A few years later, in 1896, his brother Francisco Lopez Lopez (who became town mayor of Malaga) joined the company. With the union, and knowing their faith of hard men in the struggle and workers without break, they received the affectionate nickname "Los Leones", which means The Lions, then they launched their first 3 products: Malaga Virgen, Sol de Malaga and Trajinero.
With the passage of time, old and new generations are relieved with the same purpose and idea of ​​making the company bigger, producing Malaga wines of the highest quality, and differentiated from any possible competitor. Nowadays, the family winery with more than 130 years of experience, is being directed by the fourth generation and little by little entering the fifth. There are 35 wines currently produced under the Denomination of Origin Malaga and Sierras de Malaga, whose Malaga Virgen is the leading brand and product in the National market, and Sol de Malaga Internationally.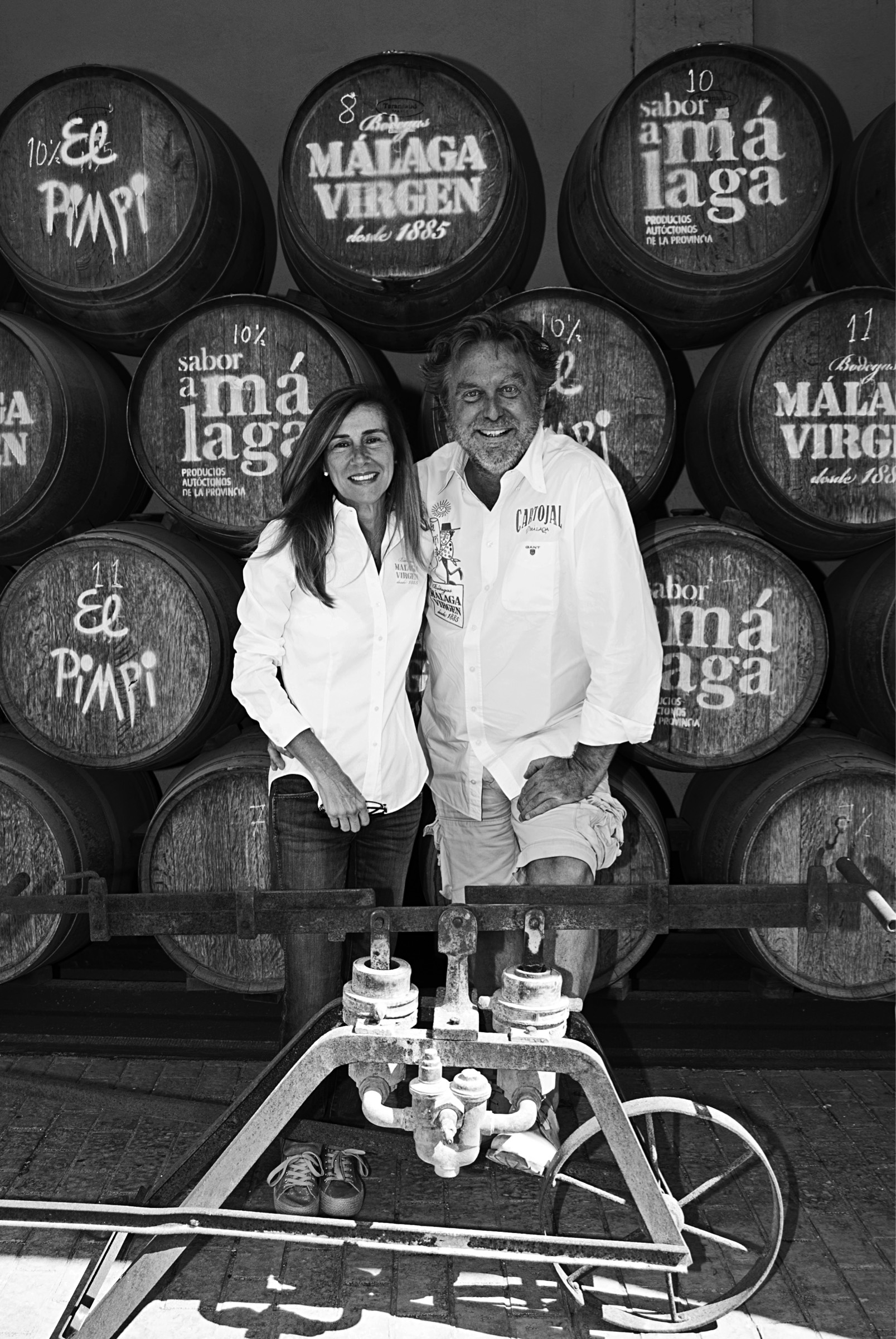 To continue the work of our ancestors spreading the tradition, culture and values of Malaga wines in a renewed and current time.
WHO WE ARE & WHAT DO WE DO?
Founded
:
1885
.
We are a successful entrepreneurial, historical, traditional and innovative family winery from South Spain, Malaga.
We produce Sweet and Dry D.O Malaga, Still D.O Sierras de Malaga, Aromatized wines and Brandies.
All of our wines are elaborated from Pedro Ximenez, Muscat Alexandria, Chardonnay, Verdejo and Syrah grape varieties.
Our wines are elaborated from Pedro Ximenez, Muscat Alexandria, Chardonnay, Verdejo and Syrah grapes varieties.
We are major producer of Brandy where we have a great partnership and market supply in South-American countries.
Export to 31 countries worldwide: USA, Mexico, Costa Rica, Honduras, Nicaragua, Dominican Republic, Venezuela, Colombia, Brasil, Andorra, France, Belgium, UK, Netherlands, Luxemburg, Germany, Austria, Switzerland, Poland, Hungary, Cezch Republic, Slovakia, Italy Norway, Sweden, Finland, Russia, Israel, China and Japan.
Present in some of the biggest National and International food chains.
VISION
To maintain our hundred-year-old tradition as a family company with international projection.
To become the world's leader producer of the sweet wine industry, offering better and more differentiated products such as the new Malaga Virgen Dunkel.
To be leaders in communicating the culture of sweet wine.
To be environmentally friendly; the better the nature, the better the grape and so the wine.